Vehicles are divided into four classes to level the playing field and provide good competition within each group. Class one includes all front wheel drive cars, Class two is all rear wheel drive. Class three is for non-turbo four wheel drive and last but not least, Class four to for all the turbo four wheel drive cars. All colours, shapes and sizes of cars can compete in rallycross.
JANUARY 22ND | FEBRUARY 26TH | JUNE 25TH | SEPTEMBER 24TH | OCTOBER 22ND
THE EXPERIENCE AND THE EXCITEMENT OF RALLY DRIVING AT A REALLY
LOW COST!
WANT TO KNOW ALL THE LATEST MLRC AND RALLYCROSS
NEWS

?
Join our mailing list.
We send out information regarding upcoming events, meetings and social gatherings.
This series continues to provide an opportunity for future rally stars to get their feet wet. No special vehicle preparation is required - regular street cars are permitted. The low entry fees and minimal car prep mean that the Rallycross series will provide an affordable introduction to rallying for drivers of all budgets and skill levels.
EXPERIENCE THE THRILL OF PERFORMACE RALLY AT 10% OF THE PRICE
WE WOULD LIKE TO RECOGNIZE OUR SPONSORS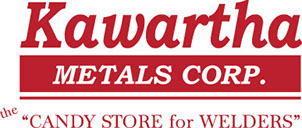 With Special thanks to
Ken & Lois Golton, Owners of Golton Field
QUESTIONS? Contact our championship coordinator JAMES DRAKE