2022 Black Bear Rally Recap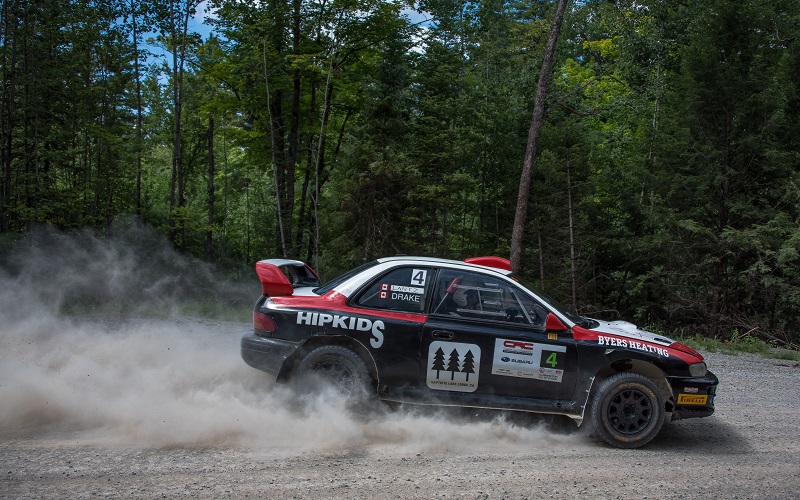 Photo Credit: Rob Sztuka oneride.com

With some last-minute shuffling of co-drivers (they're always in demand), the ten teams at Black Bear Rally battled not only the stages but the heat. At the finish, it was Jonathan Drake and first-time co-driver Ian Lantz who came out ahead of Matt Ballinger and Crawford New. Third overall was Charles Hammer and Guillaume Dozois, who were also the top 2WD team. Second 2WD was the team of Sean McConnachie and John Gerryts, with Mark Toufanov and Justin Ranni taking 3rd 2WD. Sean also was 1st Novice driver. As well as the awards, prize money was given by the OPRC sponsors - Ontario Motor Sales, Clarington Hyundai, and Enercare/Martin Air (some drivers made out like bandits!).


The Black Bear Rally roads were in great shape for 2022. Loom Lake Rd had extensive work done on it by the local ATV club (thank you KATVA). The rally, of course, wouldn't happen without the help of all the volunteers; over 60 were there to endure the heat, dust and bugs. Thank you to all.

Our Sponsors:


---
Results 2021
The return of Black Bear Rally, hosted by Maple Leaf Rally Club, saw 16 teams compete on the Parnell Quarry Rd. near Catchecoma, ON. Running under Covid restrictions didn't hamper the competition, however the heat did take its toll on some teams, and mechanical issues took out three teams.
At the end, with the 8 stages completed, Alex Moreau and Ian Guité took the overall win, with Pat and Dan Cyr winning the 2-wheel drive competition.

Photo credit Jacek Gielas
1st overall - Alex Moreau/Ian Guité
2nd overall - Jerome Mailloux/Philippe Poirier
3rd overall - Alex Garceau/Mattieu Toupin
1st 2WD - Pat Cyr/Dan Cyr
2nd 2WD - Gary Sutherland/Kelly Mathew
3rd 2WD - Sean McConnachie/John Gerryts
1st Prod 4WD - Vincent Trudel/Christopher Trudel
Press On Regardless Award - David Koiter/Justin Ranni
Black Bear is the second in the ECRC series, with Defi, Charlevoix, and Tall Pines still to come.